MISS ZEE'S SUBSCRIPTION BOX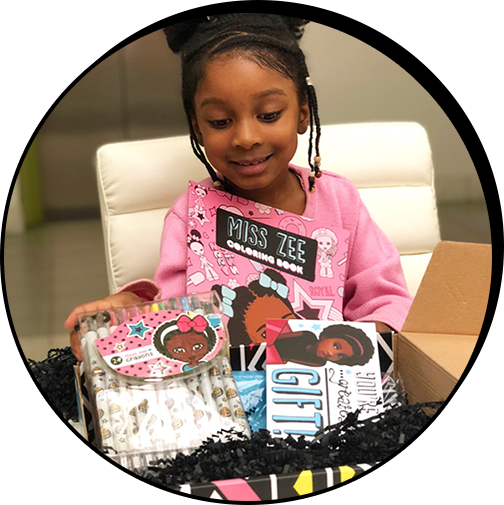 What comes with Miss Zee's Subscription Box?
5 to 7 uplifting items delivered every two months in the form of items like arts & crafts, stationery, accessories, books, hair products that cater to black girls. (For ages 5 to 11.)
Cute Miss Zee products that are only available with the subscription.
Get items cheaper than what it would cost to buy them all seperately.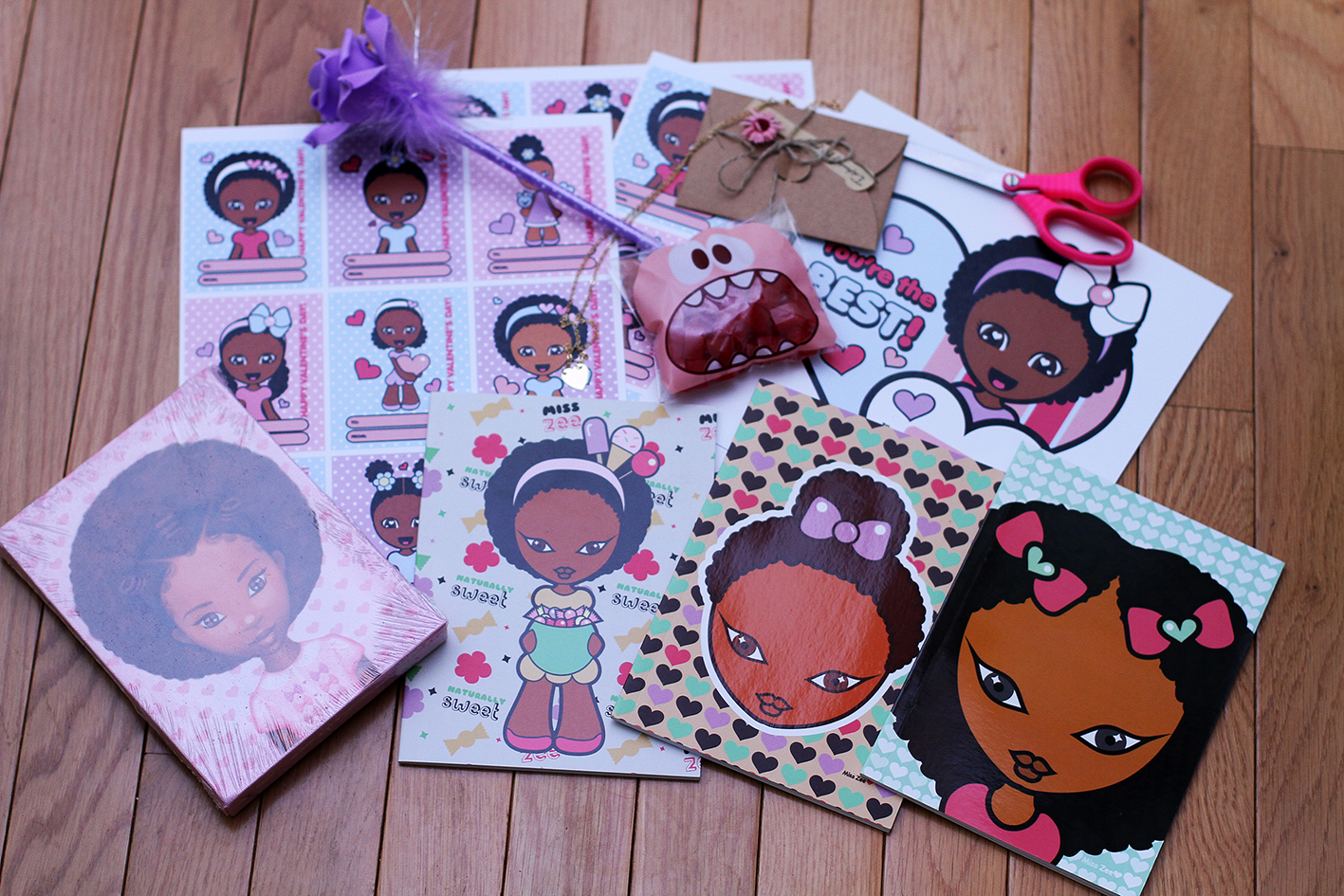 Step 1) Sign up to make a payment.
Payments are taken from your account once every two months.  That's only SIX times a year! 
Next transaction: May 15th, 2018
Step 2) Wait for the boxes to be shipped.
Boxes are sent out the month following your payment, during the first week of the month.                                                                                 
The next will box sent out in:  June 2018
Step 3) See the smile on your little one's face.
Find joy within the joy this box will give your little one.
The Miss Zee subscription box arrived just before Christmas, and my niece absolutely LOVED everything in it.
My daughter loved it! She's excited about drawing girls that look like her. You are amazing!
My granddaighter was amazed by this box! She's really looking forward to the next one. Thank you so much!