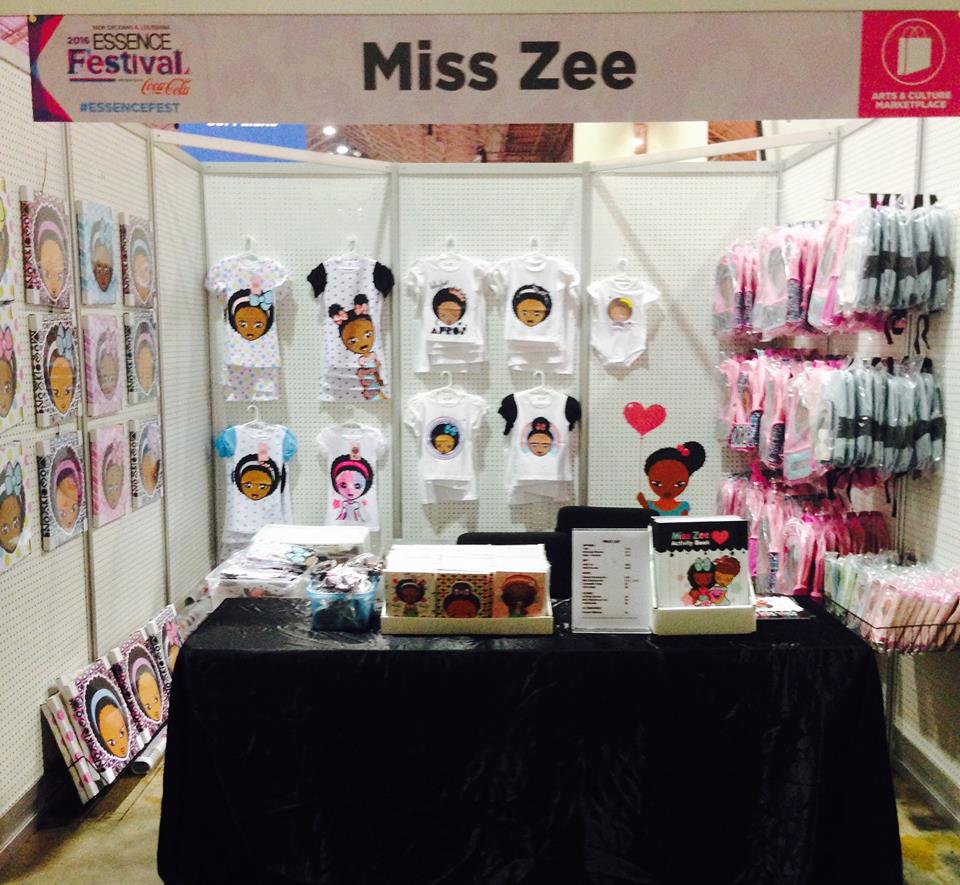 When I vended at a large event for the first time back in 2013, I came totally unprepared.  However, over the years, I've learned ways to make the vending experience much more pleasant for myself and my customers. I put together this list so that you will be as ready as possible.
1.  Have a to-do list.
Make sure you have a to-do list of all the supplies you need, tasks you need to complete, and things you need to bring with you on your trip.  This includes everything from travel plans and expenses (rental, hotel, gas, what to pack), to event plans and expenses, and all the items that you need for your booth.
2.  Set up your booth the day before the event, if possible.
I always recommend scoping the location of the event out and setting up the day before the event. This will allow you to know exactly where to go the day of the event (so that you don't end up lost and showing up late) and allow you to get plenty of rest before the show starts. (Smaller conventions may not allow vendors to set up the day before, but nine times out of ten, the big ones do. This is because they want to ensure that everything is set and ready to go the day of.)
Also imagine setting up the day of the event only a couple of hours before the event starts, then realizing that you need to make a store run and buy supplies? If you set up the morning or afternoon on the day before, you will at least be able to spare a little time that day to do so without being as overwhelmed.
Be sure to bring carts to carry your heavy items on.  You need something that can get everything in as quickly as possible, especially for bigger events.  Bigger events tend to have loading docks that will only give you a short period of time to use their docks.  Show up at the loading dock at least an hour before they plan to open it, as there will be many trucks and cars in the line waiting to use it!
3. Get plenty of rest the day before your event and set your alarms!
You need a bundle of energy for events that last for several hours. Try to at least get in eight hours of sleep. Don't do a lot of heavy drinking and partying the night before, or eat any heavy foods that can upset your stomach…and set your alarm clock.
I usually set my alarm clock to go off a couple of hours before they allow vendors to enter the building. This allows me to have time to eat breakfast, shower and get dressed. I then show up super early so that I can do one last go over with my booth, network and buy products from other vendors before the crowd comes in.
4.  Have helpers at your booth.
If you're selling many products, I suggest that you use more than one helper, with at least two people at your booth at all (or the majority) of the time. This will make it to where you won't be overwhelmed and more than one customer can be served at a time. This will also allow you take bathroom breaks and look around the convention.
5.  Have these supplies at your booth in a tiny storage bin.
I like to use a single storage bin that has more than one compartment in it.  This allows me to separate the items by item type):
pens
pencils
markers
labels
scissors
zip ties
box cutters (to cut open your boxes)
screw driver
scotch tape
duck tape
hand sanitizer
hand wipes
Clorox wipes
tiny storage bin
You can get all these items for a $1 each at the Dollar Tree, or around the same amount at other stores like Walmart.
6.  Money gets its own special section here:

Bring cash boxes! Bring cash boxes for your booth. If you're vending for a large event, I suggest one box for each helper. Make sure that these cash boxes have an individual slot for $1's, $5's, $10's, $20's, and room for change. Also make sure your cash boxes have locks on them, whether it needs to be opened with a key or a combination.
Bring tons of cash for your cash box. Have several $5's, $10's and $20's if you can, but more than anything, you will need a bunch of $1's. I highly recommend bringing no less than three to four hundred dollars worth of $1 bills, if you have it. (Trust me, once your booth gets hounded you will find that this isn't a lot.) I made the mistake of not doing this my first few times around and always ended up running out of 1's because of being handed many $20's, $50's and $100 dollar bills that required me to break cash.
Utilize card swipers for your phones and tablets. More and more people are starting to use their credit cards. Use card swipers like PayPal PayHere or Square, which can both be bought online or in office stores like Staple's. I would also recommend mounting your devices up with these little mounts. I use the Tryone Gooseneck Tablet Stands
.
They can be used for phones and tablets and can be mounted on your table. You can also bend them for easy access.
Customers sending payment through their phones. Sometimes small business owners may fall short or have our devices fail them. Sometimes customers will find that they don't have any cash or debit/credit cards on them, but  are able to send money through their phones.  Things like this can be done through PayPal and Cash App. Make sure that you have accounts for both of these programs.
Use security bags. After the show is over, make sure you put all your cash in a security bag with a lock on it. You don't want people seeing you walk into a hotel or bank with cash boxes in your hand. Until you can get it to a bank, guard it as much as you can and secure your money bag inside of another bag so that people can't see it. The last thing you want is to be robbed.
7.  Bring devices and chargers!
Bring in your phone, ipad and other devices fully charged.  You need these items to take electronic payments and to store information.
8.  Use signs or banners to promote your brand!
Make your presence known and use signs or banners.  This is so that people who walk past will know who you are.  What type of display you use depends on your booth set up.  The larger, the better.
9. Tables and Chairs
Most big events provide a least one table and two chairs.  If you plan to use a table, be sure to bring a table cloth as they usually do not provide those. Also be sure to find out if the convention that you're vending at provides them. If not, you will have to bring your own.
10.  Utilize product display items.
Make sure that customers can see everything you have to sell. Display items like slat walls, grid walls and other panels are a great way to display them. There's also different fixtures that you can add to them in order to suit specific needs.
11.  Utilize storage items.
I used to have a huge problem with figuring out how to store extra items.  Use portable storage units! This will help you display and store your products in a professional manner.  It also comes in handy for events that don't allow you to run back and forth to your truck.
12. Have price lists on display.
"How much will this cost?"  This will be a question that you will have to answer a lot, but you won't have to do it as much if you list it. Have a price list on display where customers can see it. You can even take it a step further and display the price under each one of your items.  Have more than one price list and display them in sturdy sign holders, if needed.
13.  For the love of God, use shopping bags! 
Customers may not have totes to carry their items in, or you may be providing an item that's too big for the bags that they do have. In this case, you should have shopping bags that are big enough to fit all your items. There's a variety of bags that you can buy online. I like to have small bags for small items and big bags for my large items. If I don't have bags with my business logo on them, I tend to skip all the fancy patterned bags for clear so that other potential customers can see through the bag when customers are walking around with my products and know that I'm there.
Not having bags can hurt at times because the customer may not feel like having to carry an item under their arm without a bag and handle that allows them to free their hands, leading them to skip over you.
14.  Hide your trash bin!
Big conventions usually provide one trash bin for your booth and it's usually rather small.  When you're vending for eight hours, you will be able to fill the trash bin up by yourself more than once, so you don't have much to spare.  If you leave it out for everyone to see, it's guaranteed that it will get filled up within a couple of hours…and people tend to throw any and everything in there, including things like food and cups that still have drinks in them.  This is not what you want!
15.  Bring large tarps to cover your booth.
If you don't have a built booth that locks up to prevent people from entering and you're storing products at your booth over night, bring large tarps to cover everything up.  You can buy them online through Amazon, at Walmart, or at home improvement stores like Home Depot.
16.  Wear comfortable clothing and shoes.  
If you plan to work your booth as opposed to standing around and looking cute, you will be doing a lot of standing, bending, and walking.  Wear clothes and shoes that you feel comfortable with doing all these things in.  The things I find the most comfortable are loose rompers, loose tops and dresses with leggings, and flats.
17.  Bring snacks and drinks.
You may barely have time to go and get something to eat, so bring something to snack on in a thermal tote.  The less messy the snacks are, the better. I recommend eating dry snacks, using the wrapper to separate your hands from the food. Also use napkins, hand wipes, and hand sanitizer.
18.  Bring business cards!
I personally hate business cards, but people will be asking for them. If you want something that people won't throw away, I recommend making business card magnets with your business information on it, including your website. People will always use those. Sometimes attendees don't have the money while they're there and will opt to just buy through your website later on.
19.  Smile, greet and thank your customers!
When people approach your booth, look them in the eye, smile and greet them. When you have customers waiting as you handle other customers, smile at them and tell them that you will be will them shortly. This will make it to where they won't feel like they're forgotten. If they feel like their presence isn't being acknowledged, it can upset them and make them want to walk off.
20.  Keep track over your record keeping!
Know what number of items that you're bringing and the quantity in each box. Keep track of how many of them you sell and a record of your sales.
21.  Don't be a afraid to network!
This is a great time to network and support other business owners. I highly recommend doing this before the show starts when vendors are waiting around, or shortly after the show.
22. Don't stress.
Use everything as a learning experience and don't beat yourself up if you fail to do something on this list.
Websites where you can buy store supplies online: